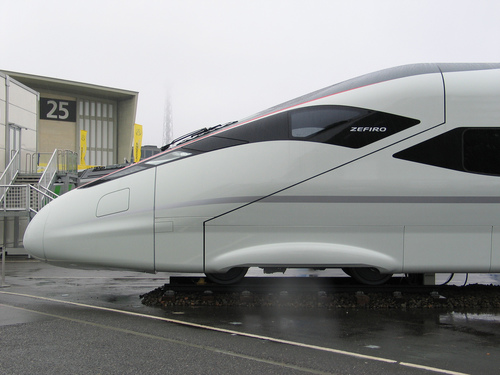 The government is considering to include a mechanism for protecting investors in the first high-speed train project in Brazil in case of lack of customers. One of the main issues raised by stakeholders in the consultation phase of the project was any kind of insurance against a low demand for the train.
The final announcement of the High Speed Train (HST) must be published by 30 October. More than 1,200 contributions were made to the project. President Dilma Rousseff and government's technicians are studying about ten of the main issues raised.
Investors always questioned the demand projections of the government. Therefore, the companies have always defended the inclusion of some protection against eventual frustration of expectation.
Source(Portuguese): http://economia.estadao.com.br/noticias/economia+geral,investidor-do-trem-bala-tera-mais-garantias,132423,0.htm
Photo: http://www.skyscrapercity.com/showthread.php?t=1173105&page=27&langid=5