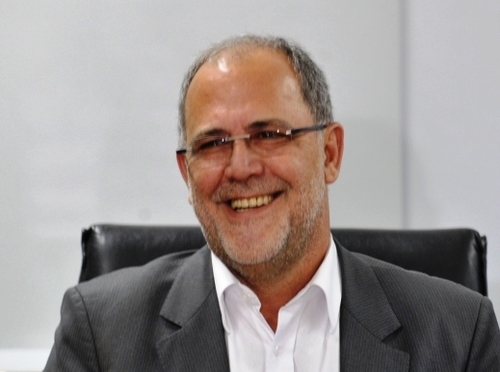 English: ANTT (National Land Transport Agency Brazil) issued the call for tender establishing the conditions for the high-speed train between the cities of Campinas, São Paulo and Rio de Janeiro.
por Ricardo Escudero Viñas | A ANTT (Agência Nacional dos Transportes Terrestres) publicou o edital que estabelece as condições para o leilão do trem de alta velocidade entre as cidades de Campinas, São Paulo e Rio de Janeiro.
O leilão, segundo o aviso, ocorrerá no dia 19 de setembro de 2013, às 14h, na sede da Bovespa, em São Paulo, quando serão abertos os envelopes com as propostas. Para participar do leilão, os interessados devem entregar a sua proposta entre 9h e 14h do dia 13 de agosto, um mês antes.
Fonte(Português): http://g1.globo.com/economia/noticia/2012/12/antt-publica-edital-para-segunda-tentativa-de-leiloar-o-trem-bala.html
Picture Bernardo Figueiredo President EPL (Agency will manage high speed train development) : http://brzilla.blogspot.com.es/2012/09/brazil-must-import-skilled-labor-for.html
See on g1.globo.com