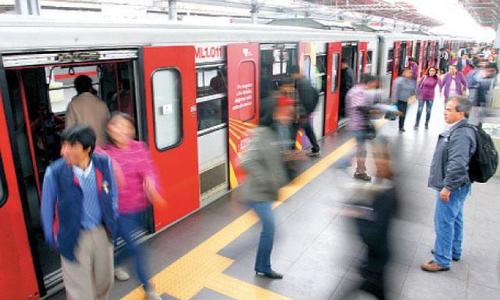 Peru's private investment development agency ProInversión has kicked off the bidding process for Lima's US$5.37bn metro line 2, the agency said in an official statement.
The tender entails the financing, design, construction, rolling stock supply, operation and maintenance of 27km of the new underground line stretching east to from the Ate municipality to Callao port, with 27 stations along the way.
Total costs are estimated in the order of US$5.37bn, including an additional 8km stretch connecting Callao port with the city's international airport Jorge Chávez, which will represent the first milestone in the development of metro line 4. Spending in infrastructure and rolling stock material will make up US$2.9bn and US$871mn, respectively, while the remaining US$1.57bn will cover construction, expropriation and other risks.
Source(English): http://www.bnamericas.com/news
Foto:http://www.larepublica.pe/23-11-2012/metro-de-lima-el-viaje-mas-rapido-que-tardo-25-anos-para-hacerse-realidad
See on www.bnamericas.com