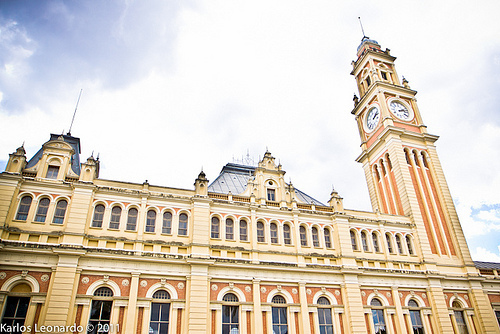 Ricardo Escudero Viñas – RailwayBrazil's insight:
www.railwaybrazil.com | As published in http://www.bnamericas.com first, a group comprised of Estação da Luz Participações (EDLP) and BTG Pactual Gestora de Recursos submitted the original expression of interest last year.
This was followed by a call in January seeking other expressions of interest, which attracted another 12 companies, online magazine Revista Ferroviaria reported. The companies are Empresa Global de Projetos, Construtora Andrade Gutierrez, Planos Engenharia, Socicam Administração, Projetos e Representações, Construcap-CCPS Engenharia e Comércio, CR Almeida Engenharia de Obras, KPMG Structured Finance, Mitsui & Co Brasil, Construtora Ferreira Guedes, Prointec, Samsung C&T do Brasil Construtora, and Contern Construções e Comércio.
Being administered through the state's transport secretary and its PPP management council, the project involves preparing studies for a 35-year concession, which will involve building railways, implementing control systems, purchasing rolling stock and operating and maintaining the system. Set to last six months, the studies involve preparing engineering designs and a remuneration model for the concession, which includes carrying out evaluations for passenger demand and financial viability, as well as those addressing operations and legal aspects.
Source(English): http://www.bnamericas.com/news/privatization/brazils-multi-billion-sao-paulo-railway-ppp-atttracts-13-consultancy-groups
Foto: http://www.flickr.com/photos/53420697@N04/5361349207/sizes/m/in/photostream/
See on www.bnamericas.com